Aviation security consulting
Even though seems that the Covid-19 pandemic has significantly paused aviation since 2020, aviation security continues its never-ending aim to ensure safe travel.
Threats to aviation in the time of a pandemic
Let´s face it – threats to aviation still persist, as such many international bodies, national governments, supporting agencies and independent aviation related stakeholders are striving to boost and advance aviation security capabilities, equally at institutional and business level. In addition, constantly changing regulations and as a consequence, arising compliance challenges require constant adaptation. Running a successful aviation business, locally or globally, requires an adequate support.
Experience in aviation security
Having the right expertise on your side, especially in an increasingly complex environment like aviation security, is crucial for business succes. Avsec Cargo brings together the consulting expertise and support needed to Customers within aviation industry – from ground to flight operations, only the sky is the limit.   Avsec Cargo is well known for its robust experience in the field of aviation security with a proven track record of delivery. We are experts in aviation security by drawing on niche and specialist AVSEC expertise to enhance organisational resilience and security. As a reliable and trusted partner Avsec Cargo consistently delivers aviation security expertise, guidance, professional training and internal quality assurance consultancy internally and internationally. Our in-house expertise combined with top European professionals with a wide range of qualifications and experience in security, including IATA, ICAO and EU certified AVSEC specialists, guarantees successful cooperation.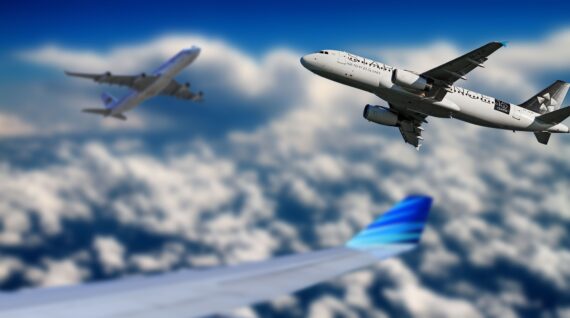 Civil aviation security
Strengthened security is always an asset, however among this it can also increase operational effectiveness within Your Organisation, boost relationships between the cooperating entities i.e., airlines, airports and respective aviation authorities as well as enhance Your customer satisfaction. Services which include quality compliance, security audits and tests shall be conducted on a regular basis, and with the right consulting support it´s achievable without excessive costs. The consulting solutions that are offered by Avsec Cargo are the most effective for Our Customers whilst affirming that aviation security standards are met to the highest level of compliance.
Avsec Cargo´s aviation security consultants provide strategic advice, personalised solutions and operational security assistance to regulated agents, known consignors and other aviation related entities and operators worldwide. Our Customers value our capability to size appropriate solutions by basing on the top know-how within the industry. We are known for willing to consider and implement new ideas, working with niche security subject matter experts who match and enhance and broaden the variety of services proudly we can offer to Customers. Our core asset is the ability to build reliable relations with Partners and Customers sharing the same values of quality, innovation and fairness.
New Avsec Cargo services
Avsec Cargo has recently launched a new range of services specialising in aviation security. Our complex solution that not only gets your company up and running but guides you of all necessary compliance requirements and hassle-free deployment strategies. With our client-tailored online platform Avsec Control, from now on you are able to easily look at your long-term goals, effortlessly make sure that you have your documents and certificatews in place to complete your great mission.
The outcome of cooperation with Avsec Cargo: the assurance in knowing your next move in the aviation industry is focused on security and efficiency, allowing you to make well-versed decisions about Your operations.  With over 13 years of experience, Avsec Cargo´s team is founded on consulting solutions which you may trust.